Facebook is probably one of many people's first choice, if you think of the online marketing channels that are probably the best results at the moment.
Online marketing through agency hiring is becoming more and more popular with many businesses. The vast majority of clients who hire an advertising agency want to meet the needs of their businesses 100 percent. Currently, there are hundreds of advertising agency companies. Many people may have a question in their mind, how do we hire an agency company to be the most cost-effective.
Today, Go Online offers 7 techniques to help your company hire an agency. In making advertising more cost-effective. What will be there? Let's go and see.
---
1. You have to know your business needs and goals.
Knowing what our business needs is very important before we decide to hire an agency because Facebook online marketing has a wide variety of objectives. For example, focusing on increasing the reach of new customers, focusing on likes or sharing, focusing on Inbox as a way to increase sales on the website. The information and format that agencies can use to promote a business to achieve its objectives are clearly different. Business owners need to choose an advertising and agency model that meets their business needs.
---
2. You should know who your customers are.
Online marketing is not just about advertising the product to be known, it also attracts customers to become interested in our products. What we cannot forget is that selling different types of products requires different customer groups. If we can clearly identify target customers as well as key customer groups such as gender, age, city or country, and online behavior, it will help our online marketing progress further. It also helps us to find more relevant advertising agencies that specialize in that area easier.
---
3. You should have the amount of budget.
Getting online marketing on Facebook to achieve satisfactory results tends to require a high ad budget. Having a budget in mind allows the agency to plan advertising in line with their goals and reduce the risk of wasting their budget. There are two types of Facebook advertising budget models:
Daily Budget
Lifetime Budget
At this time, there is no definitive answer to which ad type is best for which budget use. The budget selection depends primarily on the circumstances and objectives of our advertising.
---
4. You should know your Unique Selling Point.
Knowing the strength or the selling point of your product is a very important advantage in doing business online because today's consumer behavior tends to change over time. Moreover, businesses are doing more online marketing, especially on Facebook. If business owners are unable to tell the strength of their products, it is difficult for an agency to develop marketing strategies in order to create advertisements that meet customer needs and differentiate our business in order to overcome competitors.
---
5. Communication and performance reporting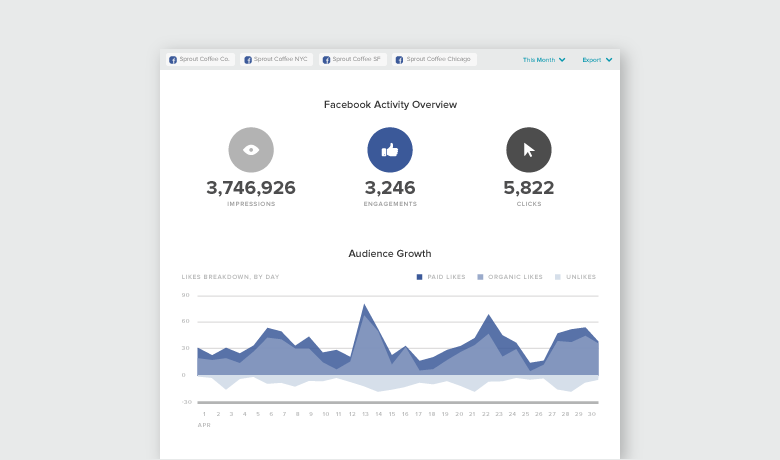 Communication and reporting are one of the keys to making our business even more successful. In online marketing on a highly competitive platform like Facebook, a good agency needs to report tangible and follow-up results to help us see the results of hiring an agency clearly. It also allows us to analyze future marketing planning approaches in order to achieve the objectives set and extend the business in the future.
---
6. Choose the right agency for your business.
With the number of advertising agencies available in the market now, choosing somewhere is quite difficult. This is because each advertising agency has different working styles. Choosing an agency company is not a fixed principle, but it depends on our needs and goals, what type of agency you want to work with and how you work with them. If we want to do online marketing mainly by influencer group or KOL, we should choose an agency that is outstanding in influencer marketing. If we want to focus on sales results, we should choose an agency that focuses on conversion measurement or ROAS (Return on Advertising Spend).
---
7. Agency experiences
The agency's past experience is another important aspect that we should consider before hiring. At present, there are many agencies Many companies may exaggerate the use of elegant advertising to attract customers. But when doing real work, they may not be able to do so and may cause problems with the business. Therefore, choosing a reliable ad agency is one of the things we cannot ignore.
---
For any customer who is interested to start online marketing on Facebook or hire a reliable agency with a quality team, you can ask for more information and get online marketing advice with Go Online.
If you are looking for a Digital Agency to help you from the very start!
Strategic Planning
Smart Execution
Excellent Quality of Work
Strong Measurement
Reasonable Price
Feel free to contact us at www.goonlinethailand.com